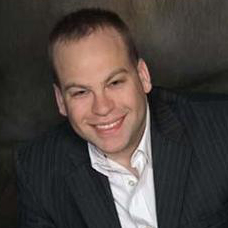 Creamy Tomato Hummus Detox Soup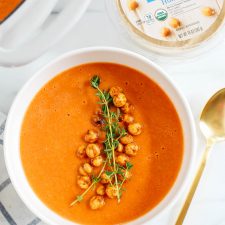 This Creamy Tomato Hummus Detox Soup is the perfect remedy for cold and flu season that is filled with tons of antioxidants and immune-boosting ingredients to keep you healthy all season long!
Order now & get it delivered today!

---
INGREDIENTS
•
1 Tbsp olive oil
•
1 yellow onion, chopped
•
2 stalks celery, chopped
•
1 cup baby carrots, halved
•
5 cloves garlic, minced
•
2 Tbsp fresh ginger, grated
•
1 1/2 cups vegetable broth
•
2 (28 oz) cans whole tomatoes
•
1/2 cup traditional hummus (or roasted garlic)
•
1 (13.5 oz) can coconut milk
•
1 tsp. salt
•
1/2 tsp. turmeric
•
2 tsp paprika
•
2 to 3 sprigs of thyme
•
1 (15 oz) can chickpeas, rinsed and drained
•
1 tsp. cumin
•
1/2 tsp. chili powder
•
1/2 tsp. sea salt
---
DIRECTIONS
➊
In a large pot or dutch oven, heat oil over medium-high heat and sauté onion, celery and carrots, stirring occasionally, about 5 minutes. Add garlic and ginger, cooking an additional 3 minutes, until fragrant.
➋
Pour in the vegetable broth along with the rest of the ingredients, mixing well, and bring to a boil. Turn down the heat, cover and allow soup to simmer for about 20 to 30 minutes.
➌
To make the spiced chickpeas: After draining and rinsing, pat them dry using paper towels. In a large bowl, drizzle olive oil over chickpeas and add seasonings, tossing until chickpeas are completely coated. Spread chickpeas out on a prepared baking sheet and roast in oven at 400 degrees F for 25 to 30 minutes, shaking pan halfway through.
➍
After about 30 minutes, transfer soup to a blender or food processor (you may need to do this in small batches) and blend until smooth, adjusting the seasonings as-needed.
➎
Pour soup into bowls and top with crunchy chickpeas. Serve and enjoy!
More Collections by
David
About
Snips is the first performance-based influencer marketing platform that empowers influencers with business tools to grow their audience and monetize their social networks, while enabling brands to run performance-driven influencer programs built on true measurability & scale.